For intratracheal aerosol administration of dry powders from nanoparticles to larger particles.
Dry Powder Insufflator™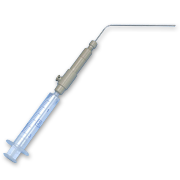 For powder doses up to 5 mg
in Rat, Guinea Pig, or larger animals or in vitro uses
(operates with 3ml plastic commercial air syringe or Penn-Century Air Pump, sold separately)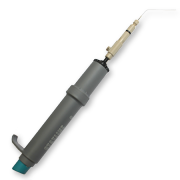 For powder doses up to 2 mg
in Mouse
(operates only with Penn-Century Air Pump)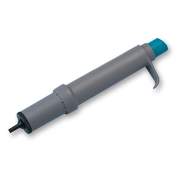 For rapid administration of air puffs from 0-5 ml
NOTE: The Penn-Century Air Pump Model AP-1 has been discontinued due to changes in materials from our suppliers. We are developing a new, hand-held pump, with an spring-loaded thumb button, the Air Pump – Model AP-2, to be announced.
Learn more.